An extension is a special panel directly in Indesign or Illustrator. No additional applications are needed.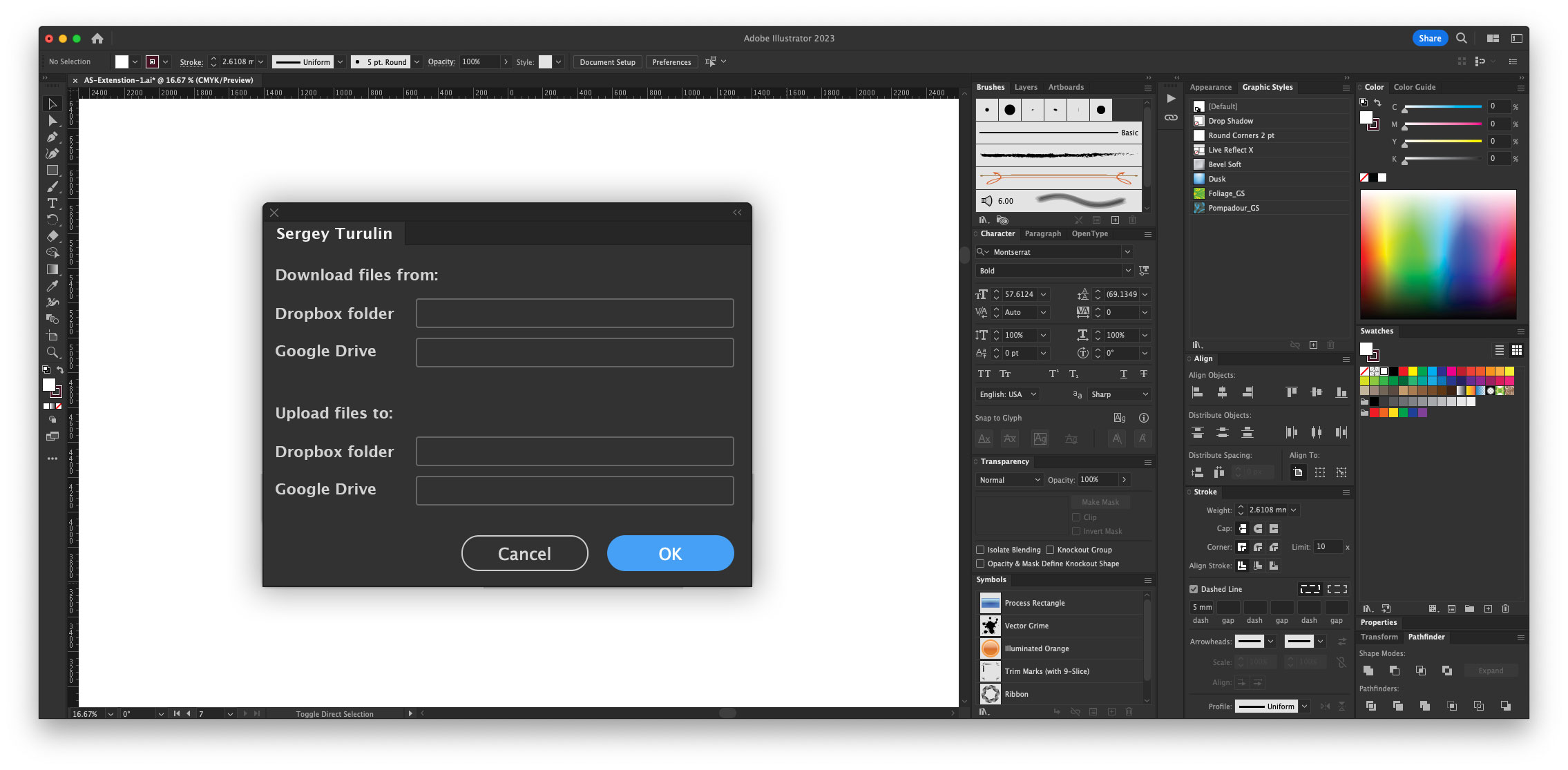 An extension for Adobe Illustrator or Indesign is an opportunity to automate the process of drawing or layout design.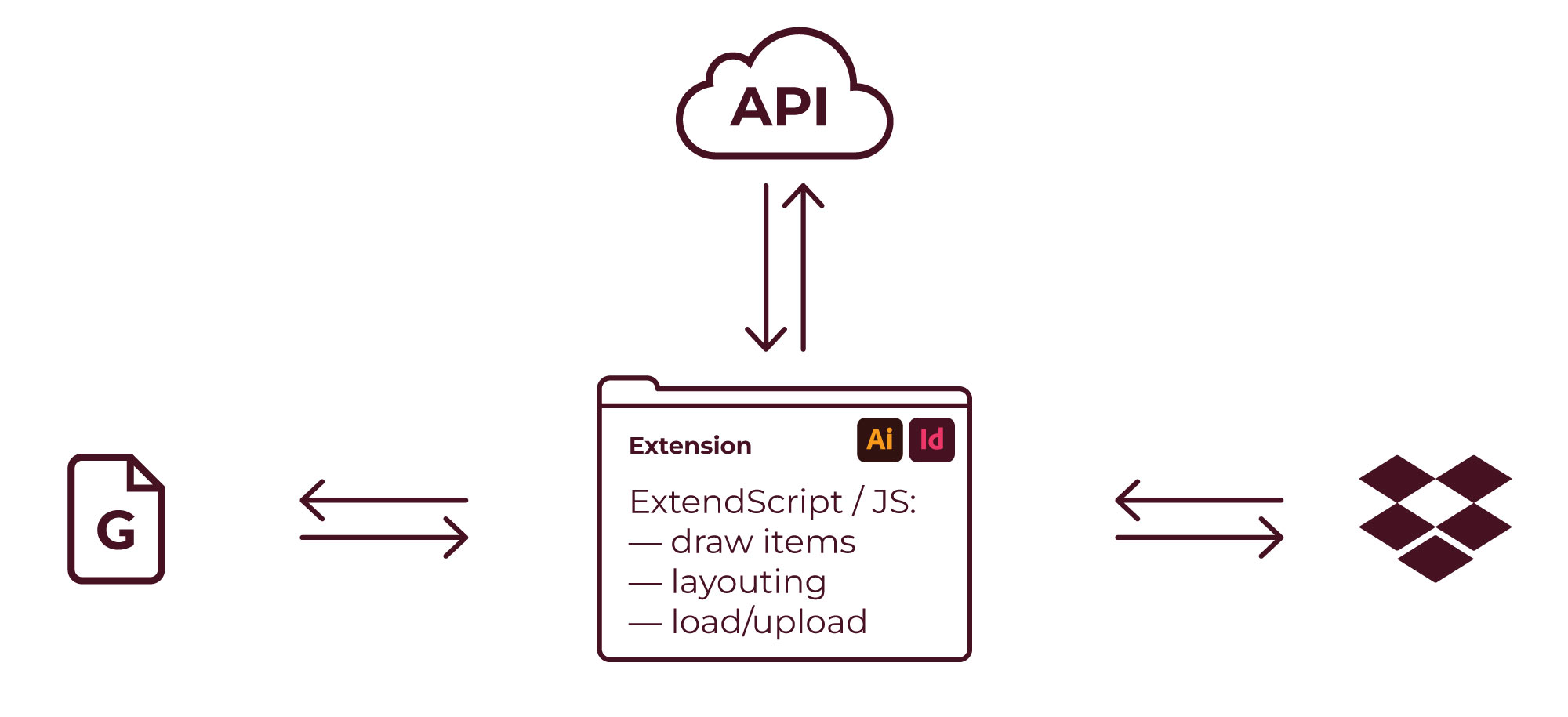 My specialty is network extensions for design automation. Since 2019 I am professionally engaged in commercial development of extensions for Illustrator and Indesign.
One extension can work in both Illustrator and Design. For example, to synchronize layouts between the designer and the layout designer.
My extension can download data from Google Spreadsheets, from your sites via API or directly from databases.

The interaction between Adobe and the sites is carried out by official development packages: Google Spreadsheets, Dropbox, etc. Access to public files is supported, as well as account-level authentication.
My extension can upload ready layouts to cloud storages: Dropbox, GoogleDrive or to your site via API.

Extension can send print-ready PDF files. It can also archive them into a single zip archive and send them to any cloud.
My extension can control the process of design generation and get analytics:
take data from cloud storages for generation: names of objects, the right quantities, sizes, colors, etc;
upload layout results to Google Spreadsheets: number of layouts, sizes, errors, etc.

My projects with Extensions: