Task:
Show on the Moscow metro map the number of station passengers
Diagram
The diagram shows how many thousands of passengers get in and out of Moscow metro stations every day.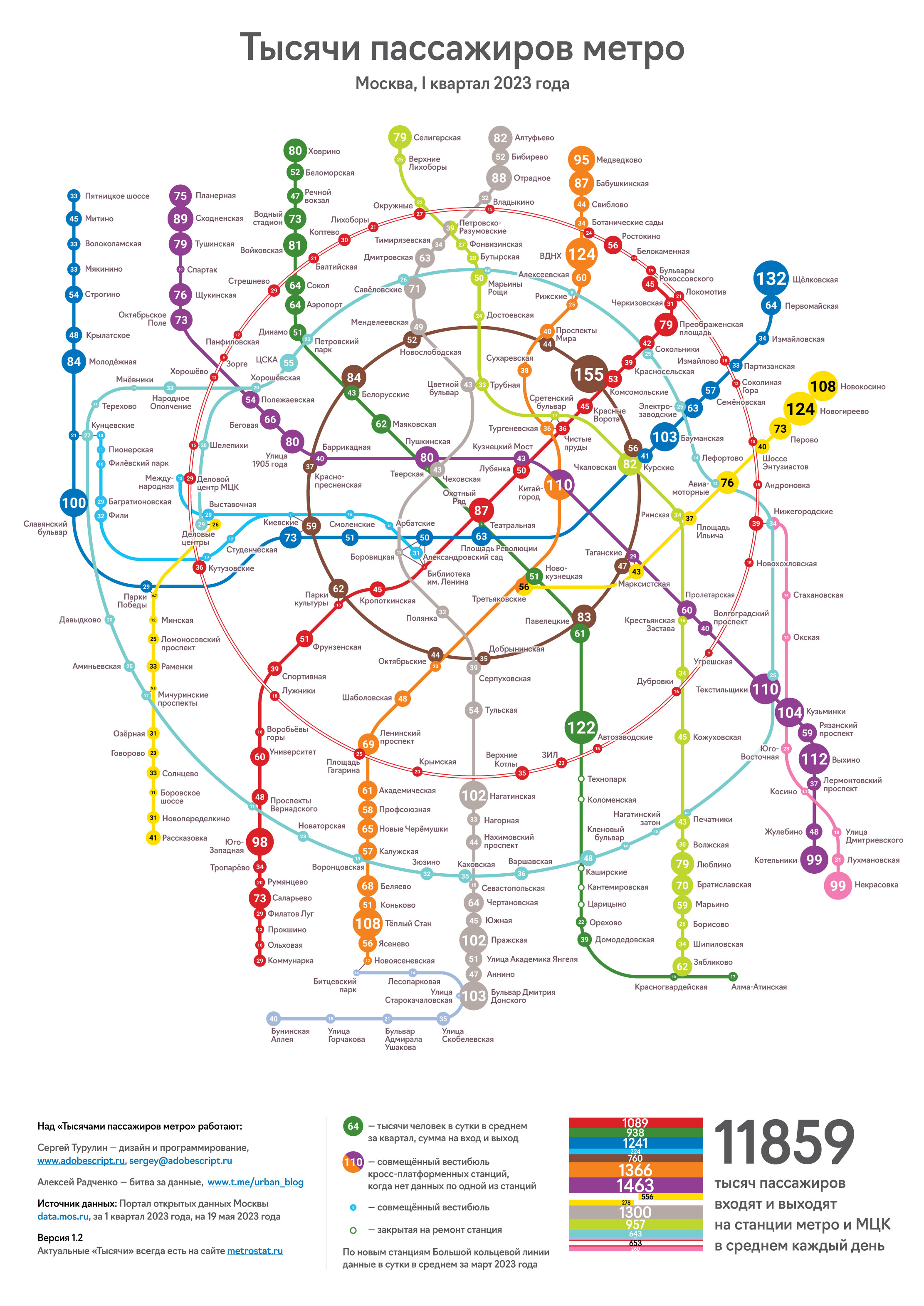 Script for Adobe Illustrator
The script draws in Adobe Illustrator the number of thousands of passengers at metro stations. The diameter of the station depends on the number of passengers.
Slow motion video of the diagram generation process:
Legend
While I was making the legend, the idea arose to depict the total passenger flows along the lines and across all stations. The first thought, of course, was to write a list of lines and give numbers. But it seemed boring. therefore, I came up with such a "hamburger" from lines of the corresponding width.
Just a nice picture at the end of the post 🥰